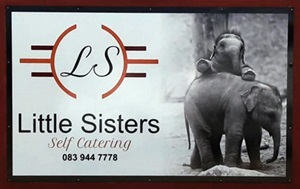 WHERE TRAVELLERS BECOMES FRIENDS
Welcome to Little Sister's Self-catering Accommodation
BOOK A GAME DRIVE AND get 30% discount on Accommodation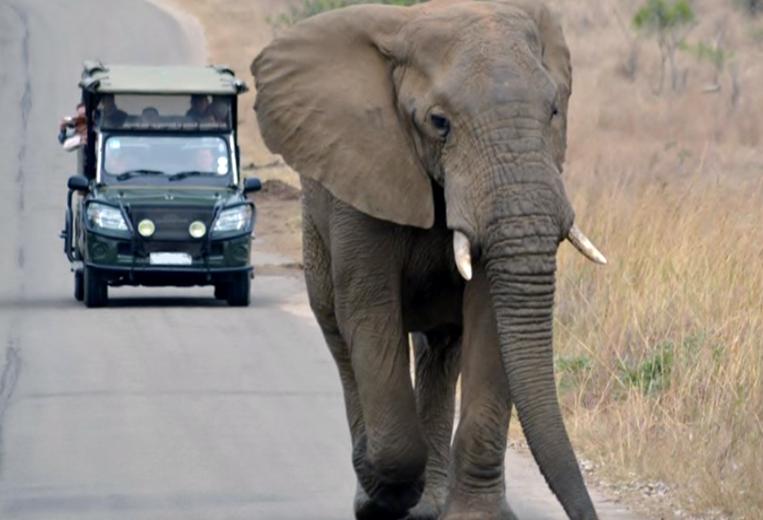 Big Five game-viewing on our doorstep, makes Little Sisters in Colchester the perfect choice for self-catering accommodation, you won't find anybody closer than us! Visit the Malaria free Addo Elephant Park, only 2 minutes away, in our open game-viewing Landrover with our qualified game-ranger or do a self-drive. 
We are situated at the Southern gate, gate Matyholweni in the Colchester area, this is ideal as you will be close to the park, 300 meters from the beautiful Sundays River and close to the Alexandria dune fields. Entering the park from the southern side will ensure that you will see Hartebees, Zebra, Warthog, Eland and buffalo early morning on the grasslands. As the day progresses you will see the Elephants playing at the waterholes in the heat of the day, towards the bush side of the park, ensuring memorable photos!
Little Sisters...a must add to your bucket list, friendly hosts, neat and tidy facilities and a wonderful view over nature itself. Family...friends....little sisters, building memories🥰
Stunning exceptionally need cottages! Very friendly staff! Will definitely visit again! I will recommend them to anyone!
Great and friendly service. Very neat and tidy inside and out. Lots activities to choose from. Thanks Yolande and Juan for an unforgettable stay. Will definitely stay there again.
The only thing better than the stylish and modern accomodation were the hosts who were welcoming, friendly and helpful. A lovely weekend spent at Little Sisters. Definitely recommended. Thank you Little Sisters for a wonderful experience.
The cottage was very neat and was well equipped. Addo Elephant park was across the road which was so convenient. The host was absolutely friendly and super helpful. Thank you for a great stay. Will certainly go back.
It's a wonderful place to stay at, it is very clean which I loved. The river is just a few minutes away from the accommodation. I would definitely return to Little Sister's Accommodation
Netjies. Waarde vir geld. Ons bespreking en verblyf het seepglad verloop en ons sal Little Sistr's met graagte aanbeveel. Die verbly was ruim, modern en baie netjies. Dit bevat alles wat 'n gesin benodig vir 'n paar dae se gemaklike verblyf - self 'n vlekvye staal rooster by die buitebraai. Daar is 'n paar lekker DStv-kanale om die kinders besig to hou en goeie Wi-Fi om met die kantoor of huismenses in verbinding te bly. Ons sal maklik weer by Little Sister's bespreek!
Convenient Accommodation for addo National Park Little Sister accommodation is spacious and tidy with a lovely outside area. It is situated in a security estate across from the Addo National Park entrance road - 500m. It is within 5 mins walk of the Sundays River
Very beautiful and neat cottages. Welcomed by very friendly and helpful hosts. Situated very closeby Sunday's River and Addo National Elephant Park. We will be definitely back soon again!
Great host with wonderful rooms at an affordable price. Will surely recommend and return!
Its need and tidy, private and a must to visit
Tranquil and quiet with the best view from the jetti